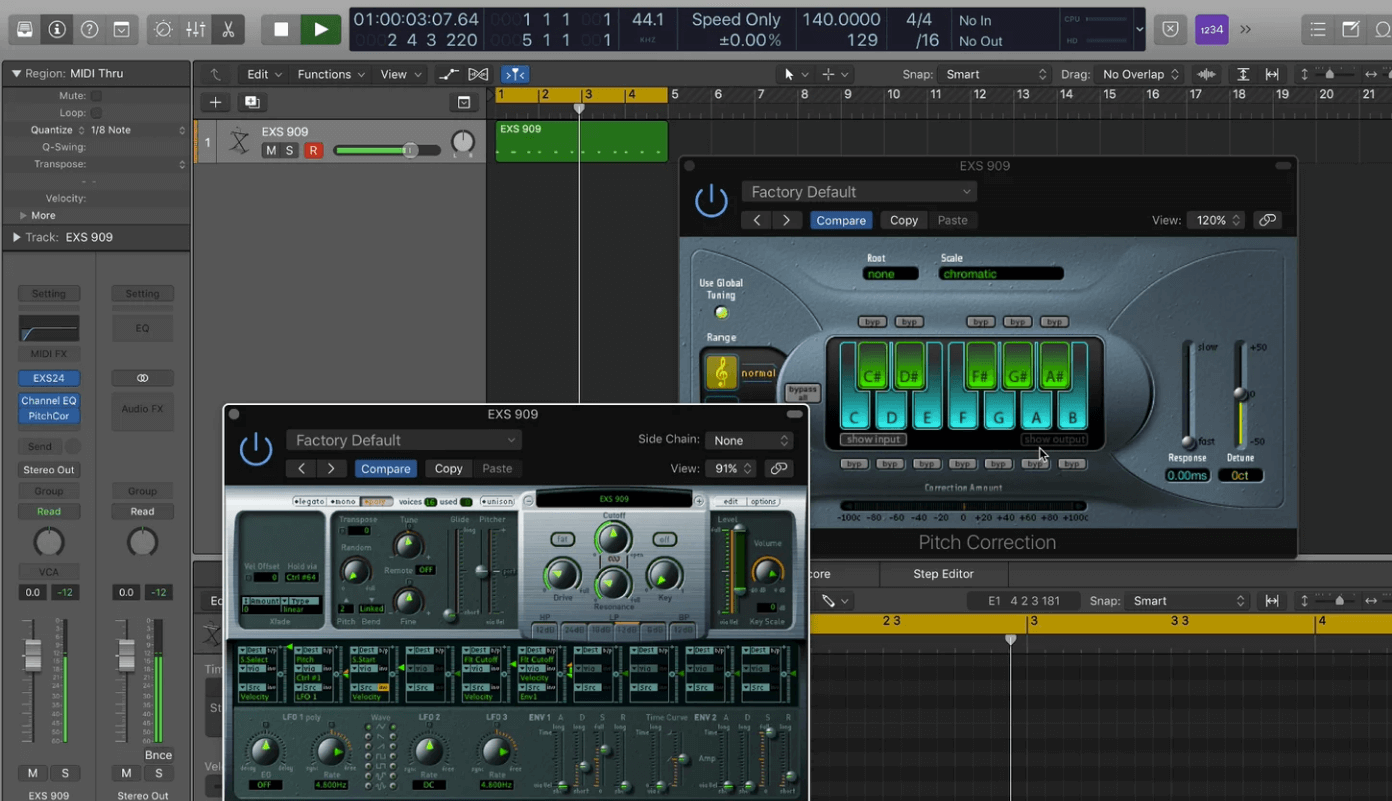 SUMMARY
Learn how to produce dubstep and bass music with Tempa (founding dubstep label) multi-genre artist Nomine (aka Outrage) in this extensive bass music production course. With over six hours of videos, Nomine takes you through the history of the genre from its beginnings to the current day with a deep insight into the culture, aesthetics, musicality and technicalities that have been developed and sculpted over the years by a genre that has gone on influence many bass music genres/sub genres. In the practical part of this course (Module 2 onwards), Nomine demonstrates how to make a dubstep/bass music track in copious amounts of detail from scratch using his own personal workflow, theories and principles that have been developed over the last 20 years during his career in a variety of genres.  This course is not only for those who wish to make dubstep, but anyone who wishes to take their electronic music production to the next level will be sure to benefit. Nomine has a masters degree in advanced music technology, been a music technology university lecturer for the past five years and is a fully qualified teacher who leaves no stone unturned by sharing trade secrets that many others wouldn't.
Module 2: The Kick
In this video we program and sculpt our kick drum by means of substrative EQ, transient shaping and drum tuning.
Module 3: The Snare
Adding a snare using our kick as the levelled foundation, more transient shaping, parallel processing using the Abbey Road Reverb Trick and the 'kick hat trick'
Module 4: The Highs
The Highs (and lows): high and low frequency ethnic percussion added in layers to create dynamics and energ
Module 5: The Hand Drums
Creating A Hand Drum Conversation; programming, tuning and processing a variety of bongos and other had drums that communicate with each other in call and response
Module 6: The Real NY Compression Trick
Practical: gluing the drums and giving them extra punch, grit and character with parallel compression using Bobby Owinski's "real" New York Compression trick
Module 7: Cheeky Extras
Some cheeky and crucial off camera changes explained
Module 8: Music Scales Basics
The beginning of Nomine's music theory cheats
Module 9: Sub Bass Sound Design
A variety of sub bass alternatives
Module 10: The Growls
Bass layers with attitude and synthesis basics
Module 11: More Music Theory And Application
Chords, key changes, syncopation, musical accenting and more
Module 12: Analysing The Boiling Pot
Check point
Nomine's Dubstep Tutorial – Module 13: Bells And Whistles
Sampling and audio editing
Module 14: The Drone
Undertone sound design
Module 15: Horny Wubs
Wub wub with the horn
Module 16: We Are Not Phased
Pphase check and mono vs stereo
Module 17: Stop Changing Your Mind!
Committing to audio
Module 18: Arranging Part 1.
First half of the arrangement
Module 19: Arranging Part 2.
Second half of the arrangement
Module 20: Transitions
Smoothing over the cracks between sections
Module 21: Final Run Through
…and it's a wrap x
boone123

Massive

Best arrangement tutorial ive seen, top!

experimentdubco

Dope

Very in depth. Nice to see the workflow and same struggles working through drums and playing around with melodies.

form_uk

Big Up

Spot on. Learned more in a week than I have in the last year. Keep 'em coming.