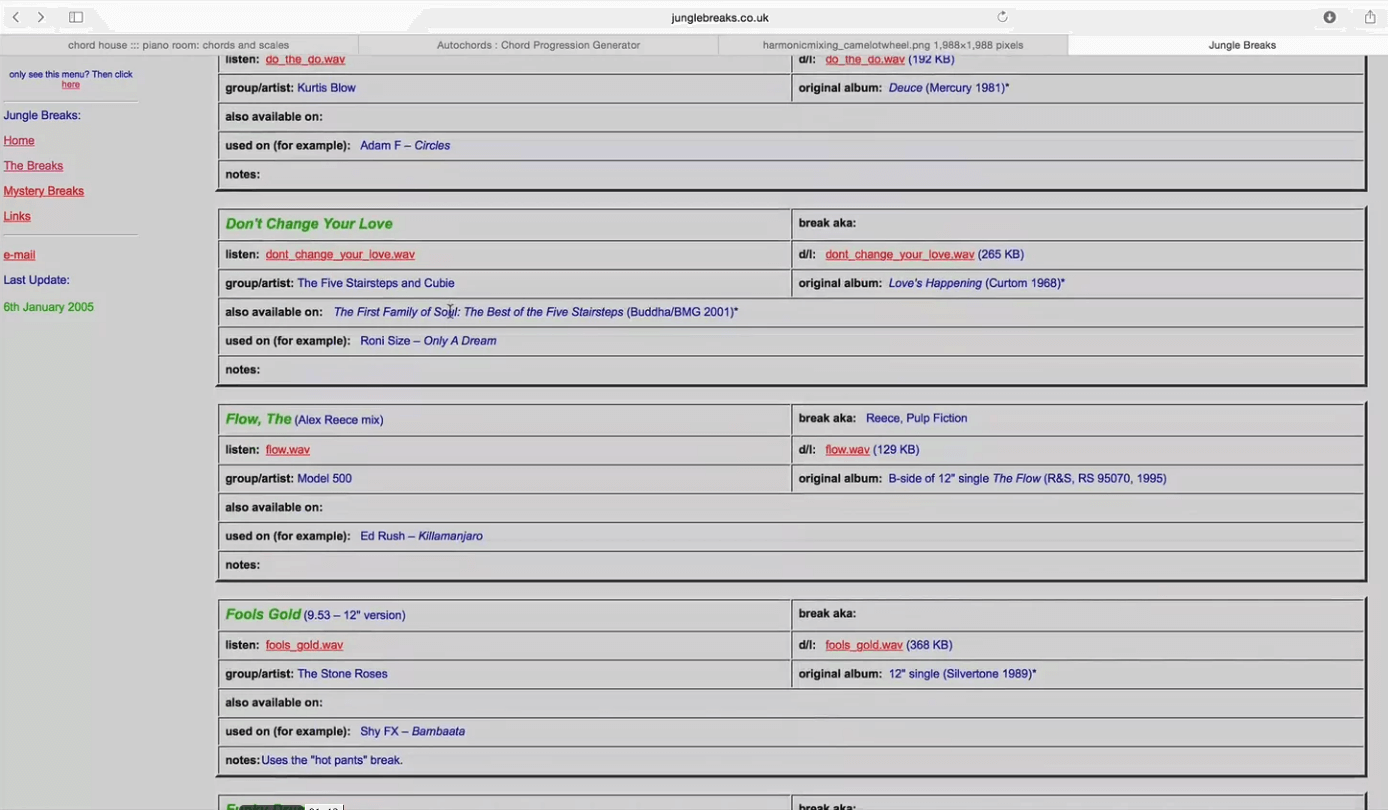 Over five hours of in-depth tutorial videos by multi-genre producer of 20 years and university lecturer Nomine aka Outrage, this extensive course goes deep into creating Jungle; a high octane genre that has been cemented in the international electronic music scene since the 90s. This course provides a deep understanding of the jungle/drum and bass sounds that have inspired many genres such as drum and bass, UK garage, dubstep, grime and many more. Nomine's detailed course is presented meticulously while sharing an expert approach to engineering and refined production methodology. Not content to just show you what he does, the course is also packed with workflow tips and tricks to transport your production abilities to the next level.
Module 1: Introduction to the Breakbeat
Module 2: Sourcing and Re-sequencing Breakbeats
Module 3: Creating the Classic 'Funky Drummer' and 'Amen' Breaks
Module 4: Layering Drum Hits and Individual Drum Processing
Module 5: Adding Additional Drum Sounds
Module 6: Creating Bass Options
Module 7: Tuning the Percussion and Breaks
Module 8: Alternative Bass Parts 1
Module 9: Alternate Bass Parts 2
Module 10: The Track So Far Part 1
Module 11: Adding Strings
Module 12: Music Theory in Production
Module 13: Creating a Chord Progression
Module 14: Creating Melodic Part 1 Bleeps
Module 15: The Track So Far Part 2
Module 16: Scale Quantisation
Module 17: Creating Melodic Parts 2: Dissonant Pad and Mentaz Sample
Module 18: Sound Effects
Module 19: Finishing the 'Boiling Pot'
Module 20: Preparing for Arrangement 1
Module 21: Preparing for Arrangement 2
Module 22: Creating the Intro
Module 23: Building the First Drop and Breakdown
Module 24: Creating the Main Drop
Module 25: Refining the Breakdown
Module 26: Wrap Up
al_wilson

Al Wilson

Very useful and informative. Thanks

DeciBelAus91

Really Great - Highly Recommend

Also my first course. This re-iterated a lot of things I learnt at your Education and Bass Masterclass @ Grumpy's Green in Australia last year, and kind of completed it (for that short lesson time we had there). This has also made me really close to buying Logic Pro X over 'my' Ableton 9; The Modulation, and Tremelo, are all far superior than anything on Ableton (Unless you have Max Live, but still not the same), and also Pitch Correction (To find keys), and busing is so much smoother. 10/10 Would Recommend.

kazeeno

Recommendable

This was the first course I have streamed and like it. Very recomendable for all beginners and semi-pros!