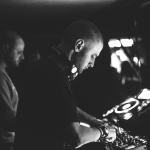 Occult
I loved listening closely to music as a child, thanks to my families diverse taste. I became interested in making music when i learned that it could be composed inside a computer. At age 14 I was using Cakewalk, Rebirth and rudimentary home recordings to make very experimental music. I first released dubstep music commercially in 2009. At 19 I was studying a Higher national Diploma in Electronic music. I had gained popularity and began to DJ around the UK. I ran a radio show on RoodFM with Jot Maxi. I have worked in recording studios with all kinds of bands, The most memorable was a live 24-piece big band, in one room. I have gathered plenty of experience using DAWs like Logic, Ableton, FL studio and ProTools. I studied Creative Music Production at Brighton University. My dissertation was on sound system culture and the human desire for sound in its physical form. I was a resident DJ at The Mine at Volks, Brighton. I have worked on commercial sound design for the BBC, L'officiel magazine, Toms shoes and Baltman and some experimental sound design for smaller brands and artistic projects. I have gathered a library of my own sounds over a 10 year period and built a knowledge of effects processing and mixing/mastering. I have composed and performed my own music as a solo artist for the past decade, I have performed at festivals and venues in many countries and developed a fan base worldwide. The music I make centres around texture and sound design. My primary focus now is working on ways to perform my music live. I have been co running and assisting both the Macabre Unit Digital & Faded Tapes labels for a number of years.
You haven't got any courses yet!
Want to cancel? We'd be sad to see you go – and would be grateful if you could drop us a note to say why and if we can help you.