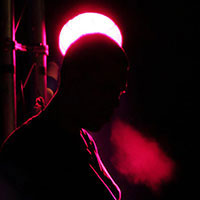 X=X
Under the guise X=X, Ben Baal-Bowdler is an electronic musician, guitarist and sound artist.  The last three years have seen Ben release material with Nomine on Tempa and Nomine Sound, and more recently, new collaborations with Nurve (Macabre Unit), particularly the album "End To The Start", and session work including house legend, Stevie V.  Ben has also researched for and exhibited a number of sound installations as part of the international A Place In Time? art collective.As well as playing in alternative rock bands through his teens and early twenties, since 1994 Ben has worked with Kevin Ford, recording under several names, most recently Lines and 7inch Thugs.  Highlights within their career include headlining performances at the Glastonbury Festival in 2002 and 2003, and their B Side remix of the hit single, Aqualung's "Strange and Beautiful".  Ben is also a major contributor to TuneMedia, the company behind the award winning Tune-Up Loops sample packs for Apple's Garageband software.A qualified lecturer, Ben has taught many areas of music production and performance over several years, from live improvisation to sound design for film.  With a background in Music Culture and over twenty years performing and writing music across a range of genres, Ben has a personal avid interest in the history and development of 20th Century music and its place in society.
You haven't got any courses yet!
Want to cancel? We'd be sad to see you go – and would be grateful if you could drop us a note to say why and if we can help you.