Do you have a good understanding of Music Production? Would you like to take it to the next level and learn Drum & Bass production from industry specialists?
If so, this four month Group Mentoring Program is for you!
Limited Spaces!
PAYMENT PLANS AVAILABLE
Enrolment is now open and will close midnight October 31st
Enrolment may be extended by 1-2 weeks depending on enrolment numbers.
Program Starting November
Important info: The first mentoring masterclass will be on a weekday [Date TBA] at 7PM UK time. If you are not able to make the live sessions each masterclass will be recorded and uploaded the following day for you to view via the Education & Bass website on your personal profile. Each learner will have access to this content for the duration of their annual membership.
If you have any questions before committing please contact: [email protected]
A four month learning programme that includes:
30 minute group consultation call
Bespoke resources to support your learning that includes: dedicated video lessons, PDF handouts and relevant signposted content
Group Graduation Feedback Party (online) where we invite A&R professionals from top Drum & Bass record labels to give feedback on your music
8 x 90 min (12 hours) *live Masterclasses delivered by active Drum & Bass specialists, experienced Education & Bass tutors and special guests
Access to a dedicated Discord server where you can network with you peers and Mentors for additional support
1 year VIP membership to Education & Bass worth £149.99
* Recordings of the live Masterclasses will be archived and made available if you cannot make the live sessions or if you want to watch them again at any time.
Module 1
Intermediate Sequencing skills
Composing electronic music is essentially juggling and arranging frequencies/sounds. A huge part of this relies heavily on audio and MIDI sequencing, essential skills that when mastered, contribute greatly towards cohesive and captivating music. In this unit we dive deep into the world of intermediate Audio and MIDI sequencing where we learn how to juggle, arrange and combine drums, bass, musicality, ambience, sound fx and more to enhance sequencing skills.
Module 2
Bass Processing
Module 2 will have us looking at how to enhance our basses. Splitting the basses by frequency is a very good way to give us more control over them. We will also look at the various ways of enhancing the stereo information of your basses without compromising the low end along with using creative effects and automation to create movement and breathe life into your basses.
Module 3
Arrangements 
An arrangement can make or break a song! In this session we will we take a look at some intermediate arrangement tricks that will enable you to deliver each aspect of your track in the best way possible. Whether it be a graceful switch of mood in the intro, a pre-drop breakdown, or delivering your drop with maximum impact!
Module 4
Mixing – Tips and Tricks 
In module 4 we will take a deeper look at the mixing process. We will look at parallel processing in a technical and creative way along with how to create space in the mix for elements such as the kick and snare to cut through along with various tips and tricks for creating extra headroom in your mix. We will also take a look at Parallel Processing to enhance your mix.
Module 5
Musicality 2.0
It is not essential to know music theory to be able to produce music, but it can certainly help. If we can allow ourselves to learn the "rules" and break the "rules"; not just in music theory, but with creativity, it can go a very long way. In this module we will be covering key signatures, relative keys, circle of fifths, extended chords, advanced harmony, polyrhythms and texture.
Module 6
Drum Processing
In this module we will take a deep look at some of the many ways to process your drums to get the very best results. Saturation, clipping compression and transient shaping are just some of the processes that will be covered. We will also look at ways to enhance your drums with parallel compression and more along with the issues that Phase could present us with when layering our drum hits (and other sounds)
Module 7
Sound Design
Sound Design is an integral part of any electronic music genre. From synthesis to audio sampling, Sound Design is how we get to creating very unique sounds for our compositions by using tools such as synthesis, samplers, FX and most importantly, our imagination! This module will first and foremost get us thinking about Sound Designing in unique ways along with practical demonstrations in resampling.
Module 8
Music Business & Music Industry Advice
So you have some good music production skills but what next? This module will give you an insight as to how you can 'Cut Through The Noise' in a very saturated music industry. From imaging to branding, releasing music to managing your taxes right through to making connections and building relationships within the music industry. The hustle and bustle of the music industry is a beautiful thing if you can arm yourself with enough knowledge.
Mentors for the program have more than 60 years of combined experience in the Drum & Bass world and work with some of the biggest labels in the game such as: Metalheadz, Function, Reinforced, Commercial Suicide, Ram, Backlash, Eleven One One Music, and many more.
Your lead mentors will be Nomine aka Outrage, False Relation and Nurve.
We understand the power of mentoring alongside peer to peer support
First things first
Each learner will be asked to attend a 30 minute group consultation to assess what level the learner is at, to meet the rest of the group and to ask any questions. This will ensure that we can give you the best possible experience. The consultation will take place around the start date of the program. 
Additional support
Each cohort will have their own Discord server for peer to peer support alongside support from E&B instructors. We learn so much more when we communicate
A fast track way to master music production
The group mentoring program is built with the aim of providing a flexible, progressive mastery approach to the knowledge, skills and understanding you require for music production. 
With a carefully planned program of easy to understand, broken down educational online sessions, and additional sign posted video content, we enable candidates to develop and enhance their skills and work towards their achievements.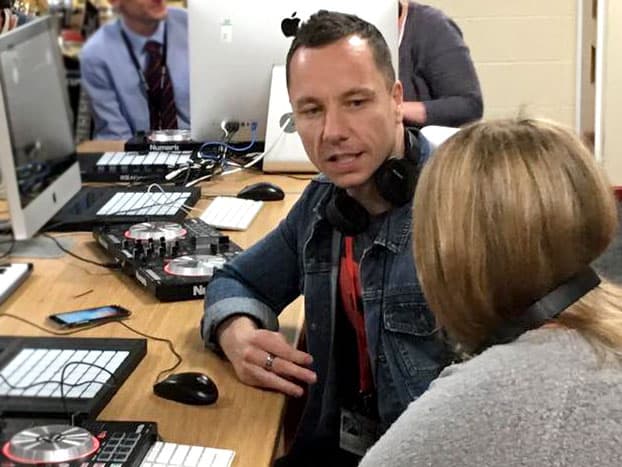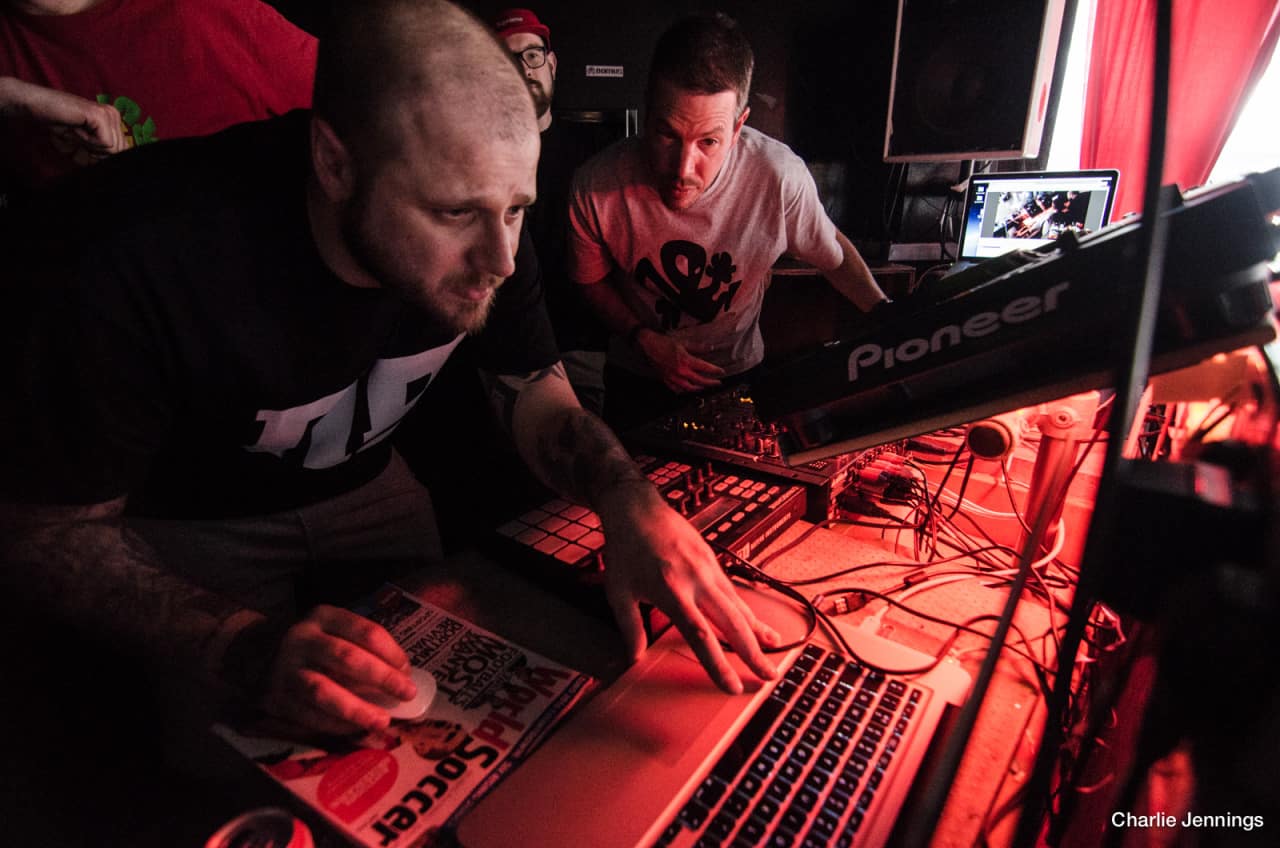 A creative hub for success
You will be part of a small group of learners who will be studying the same topic at the same time as you, allowing the door to open for collaborations and support from your peers – not to mention being part of the much, much wider E&B community.
Education & Bass VIP Membership included
In addition to the 4 month group mentoring program, when signing up you will receive a year's VIP access to Education & Bass, which you will get immediate access to. This means that you can pick and choose any extra content you wish to educate yourself with during the year long VIP membership.
Whether you want to brush up on the history of your favourite genre, listen to how to combat writer's block or learn from a professional about how to get your music signed – we have you covered.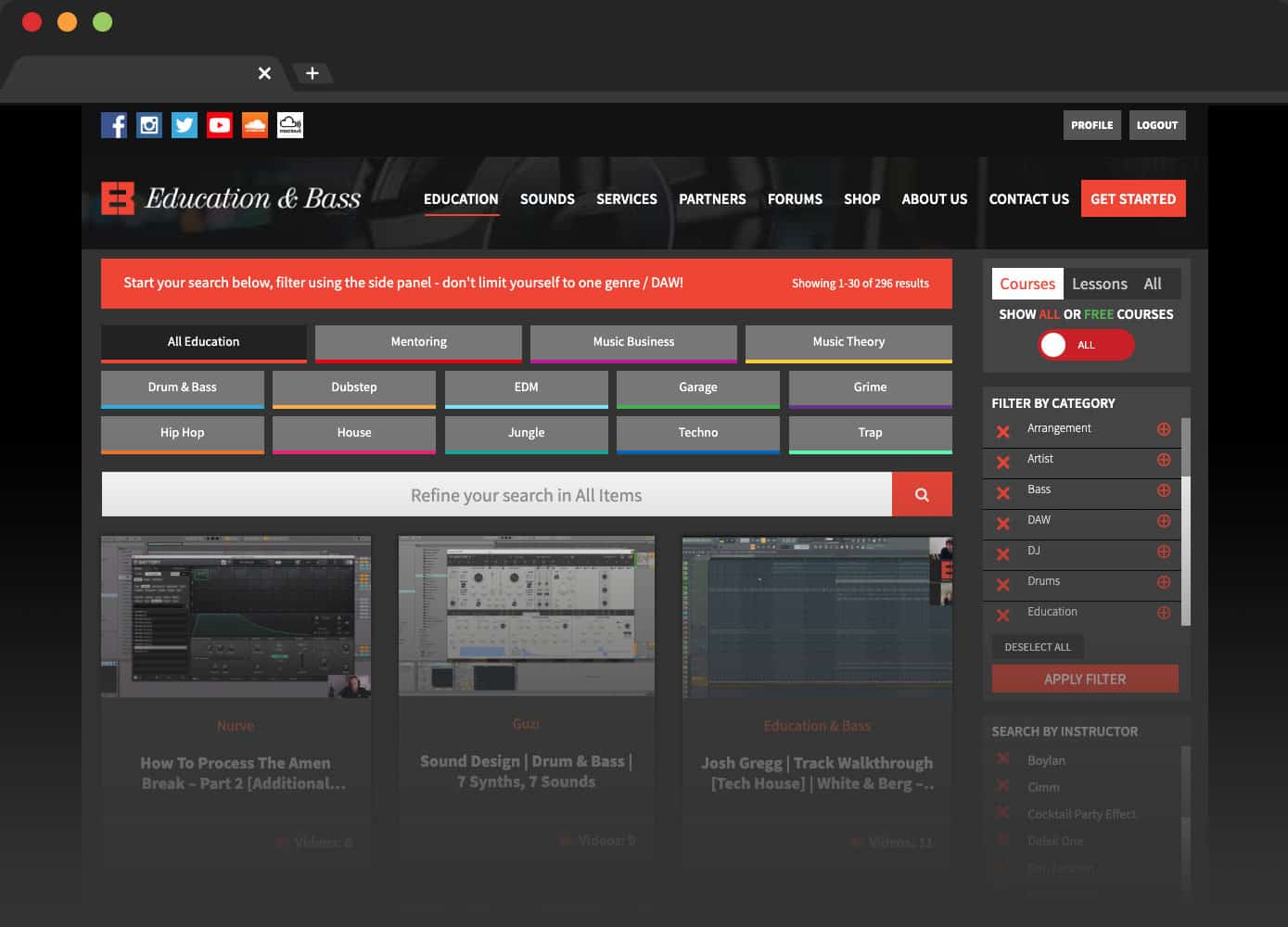 Using your complimentary VIP membership, you will also be able to access all of the below:
Audio & MIDI Sequencing  |  DAW templates  |   Label demo submissions  |  Feedback on music (1 per learner, per month)
|  Radio/club support  |  Discounts on mentoring and mastering  |  Thousands of free samples from E&B Sounds  |  Music software/hardware discounts

Sign up now and start your path to success
We know the world is a busy place, but by signing up to this four month program we can make that dream of learning a new skill a reality.
This group mentoring program is the fastest way to getting you ready for the world of music!
If you choose to sign up, your VIP annual membership will be available to you immediately.
Please whitelist the following email to ensure that your membership confirmation email doesn't go to your spam / junk folder: [email protected] A member of our team will be in contact via email to book in your initial 30 minute group consultation.
We look forward to having you onboard and, most importantly, enjoy learning!
Need to know more?
Check out our FAQs below, or email us with your question.
Q: What software and equipment will I need?
A: You will need to have access to a DAW (Ableton, Logic, FL studio, Reason, Bitwig, Cubase or any other DAW). We recommend you have a midi controller and monitors or headphones for playback. If you choose to have active monitors you will need a sound card to power them.
Q: Is this an online program?
A: Yes, this is an online program. You will be expected to deliver 8x 90 minute bi-weekly online sessions with your mentoring group. If you are not able to make the live sessions recordings of the sessions will be uploaded and published to your E&B website profile for playback a day after the scheduled live session. You will also be guided towards online video tutorial content for additional support during your program.
Q: When can I use the rest of the site as a VIP member?
A: Immediately after you enrol, you will be able to access all of the regular site content and VIP benefits for one year.
Q: How much time will I need to dedicate on this each week?
A: We recommend dedicating a minimum of 2 hrs per week in addition to the 90 minutes for the bi-weekly group sessions. You get back what you put in with music production.
Q: How music music production knowledge do I need to take this program??
A: We recommend that you have a good understanding of Music Production and consider yourself at a higher level than a beginner.