New Artist Interview : 1-100 During Lockdown with A Little Sound
By Jodie - 1 year ago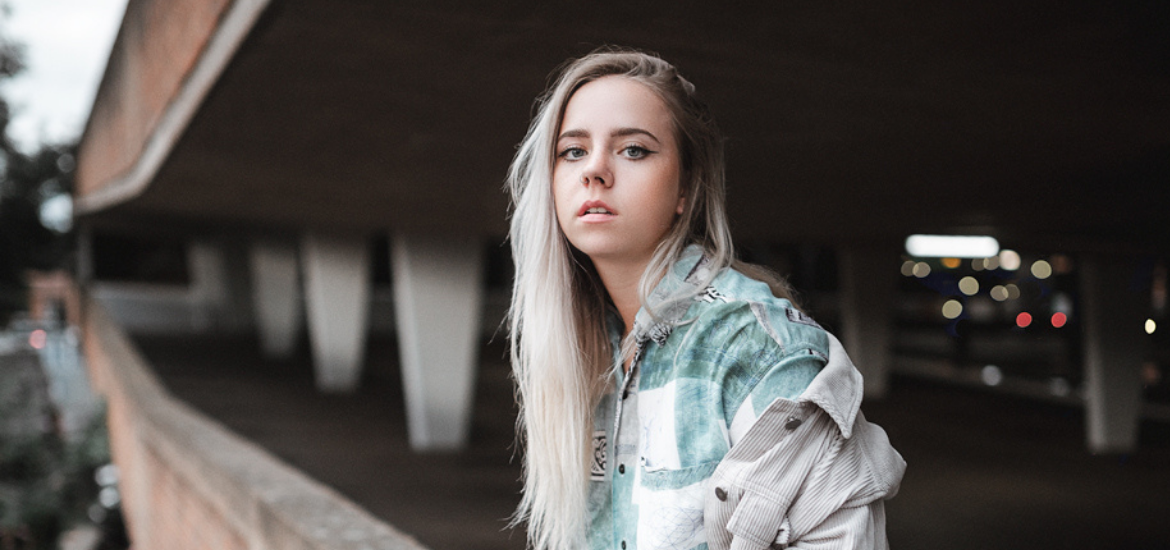 Let's not beat around the bush, the last 12 months have been hard. Even some of the most established musicians with big budgets and teams behind them have struggled to stay motivated without live shows. But what about the up-and-coming young musicians that account for a majority of performances in grassroots venues and clubs around the UK? How have they kept spirits high and their creative juices flowing? Our new blog series sets up conversations with just a few of the many new artists that found a way to thrive during lockdown, kicking off with an interview with Bristol's A Little Sound.
At just 21,  A Little Sound has already worked alongside a variety of Drum and Bass/ Jungle artists providing emotive toplines that are instantly recognisable. Having had her first release just shy of a year ago with heavyweights UKF, A Little Sound has now racked up an impressive 4 million + streams on Spotify through her tracks with Kanine and duo Technimatic. If that's not impressive enough, award-winning label Born on Road have also taken her under their wing while she writes her first solo ep and she's been smashing out live PA's at every opportunity. It's safe to say A Little Sound is making a lot of noise.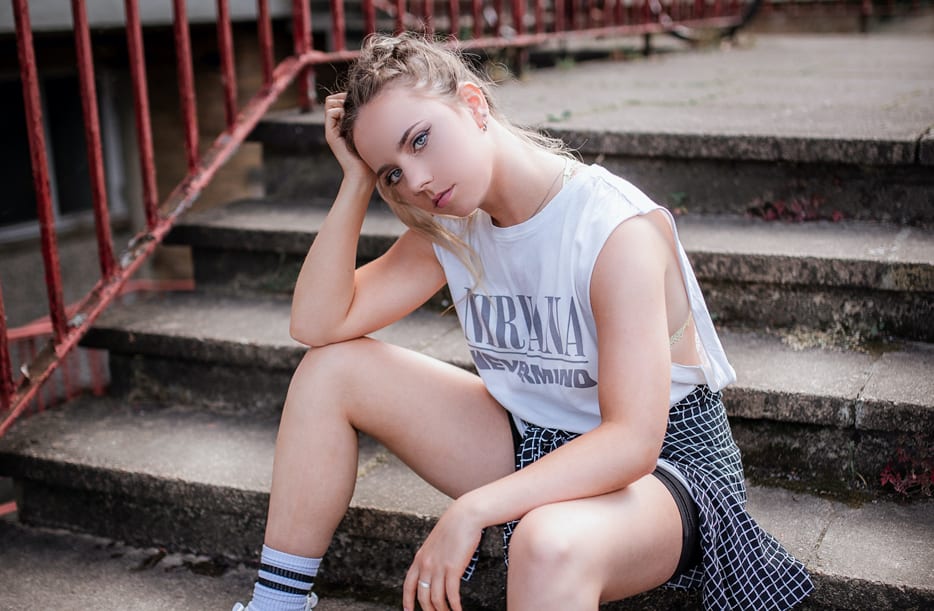 Despite a global pandemic, the last 12 months have been huge for you and your music. Could you take us through your journey?
Yeah, so mid last year I was lucky enough to start working with some pretty big producers in the drum and bass scene, like Kanine, Gray and Technimatic. I actually recorded my song (Lakota) with Technimatic just before lockdown, so I was able to travel up to their studio – and that's been the only track I've been able to do that with. So, from releasing some of these tracks with such established producers, it gave me a kind of fuel that helped me start pushing content on my social media channels – I wanted to make sure people knew my stuff, as well as promote other artists.
And from that, Interestingly, I started to get a lot of hits on Tik Tok, which I didn't expect because it's not me singing at all. It's not much to do with my music in general. But, I've found a little community of people there that are interested in getting to know drum & bass and artists they've not heard before. So, I do recommendations videos featuring new releases for example.
Ah yeah, we've seen Dr Meaker sharing that I think?
I know, yeah Clive (Dr Meaker) means a lot to me. I'm working with him at the moment and he is so passionate. I don't think he realised how much I promoted him on Tik Tok initially, and then he saw a video and was like 'yup, gotta get that shared'.
But yeah, the main thing that's blown up for me is that I can combine my personality and my music on Tik Tok. It has helped me flourish. I don't think a lot of people realise I am a singer straight away, I post funny content they can relate to and then they realise they've heard one of my songs, or go on a path to find my music.
I'm going to put this country twang on some drum & bass
You mentioned that you started working with some pretty big producers last year, how did that all happen? Did they reach out to you or?
Well, I initially started working with Gray who is a Born on Road artist, and then they wanted a meeting with me – so that all snowballed really. With my more liquid-y, commercial collaborations, they have come from the producers seeing my YouTube covers. I do drum & bass acoustic covers basically, and both Technimatic and Kanine said they had seen my channel – I've been doing covers since I was 12.
Tell us a little more about your background. How long have you lived in Bristol?
Well, I'm from Taunton, so not far from Bristol and I used to travel up to go see musicals at the Hippodrome and stuff like that. When I was about 14, I started going to music festivals, and that's where my love for dance music was born. And then I thought, there's a great scene in Bristol, I should move there and see what happens. At first, it was just a bit of a hobby going to raves, but then I realised, oh my gosh, I'm making acoustic country music that doesn't sit comfortably between any genre and people aren't listening to it. So then I was like 'ok, I'm going to put this country twang on some drum & bass'. And yeah, people seem to like it.
Your track Lakota with Technimatic has kicked off! I read that you wrote it about meeting your boyfriend in the iconic Bristol club? 
Yeah, even though the lyrics and the track are really personal to me and based on my own experience, people seem to resonate with it. Especially people who have had similar experiences meeting their partners at raves. I've had people commenting with their own stories like 'we've been together for two years now' and 'we're happily married with kids', stuff like that, it's such a nice feeling to have connected with people like that.
What was it like to have the opportunity to perform it in the one and only Lakota Gardens?
The first time I performed it, I was holding back the emotion. It was so difficult. My boyfriend, mum and stepdad were there – and even though it was outside because of Covid – it was still such a great experience. Someone in the audience shouted 'Oh my god, I love this song' which was mad, because up until that point I had just been releasing music from behind a screen. I didn't know how popular the song was.
And that's another thing as well, so much has changed throughout lockdown. I'm doing my own thing. It's all on social media. So when people recognise me in the real world it feels quite mad. I've gone from 1-100 pretty much all from behind closed doors and it's a bizarre experience. It's going to be more of that as well, I imagine. Coming out of the next lockdown and performing.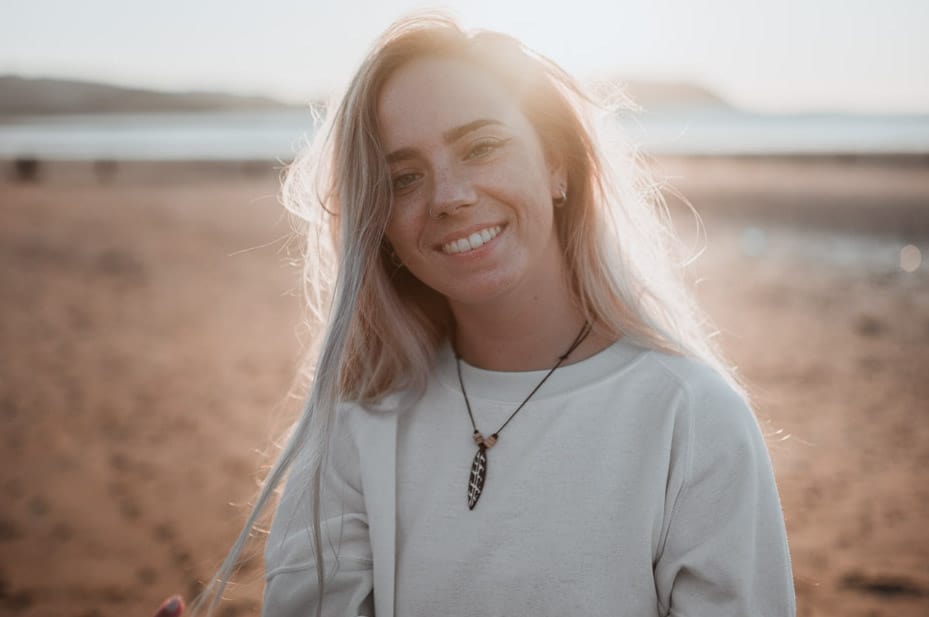 How have you kept yourself motivated to create and post content throughout lockdown? What advice would you give people who are struggling to keep up on social media?
If I'm completely honest, I did have a big moment where I thought I couldn't be bothered to keep up with it. Algorithms vary so much which can be disheartening. But at the same time, I get so much serotonin from releasing good content, so I knew I just had to keep going. I think its important to accept that you will have some content that won't go anywhere, but just keep posting. Even if its just clipping video's together on your phone, or putting up a status, try to post something at least once a day. It keeps everyone interested. And that's the thing that worked for me in terms of staying on top of algorithms.
I also find watching what other people are doing motivating. I know people say 'you shouldn't care' but seeing great content that other artists are posting encourages me to come up with a sick idea. It makes me think differently and expand my horizons.
Tik Tok is proving to be such an important tool for so many people but there are a lot of people (especially older people) who are struggling to get on board with it. What are your thoughts on that?
Yeah, it frustrates me when people slate Tik Tok but I understand. It does have younger children on it than some other platforms, but it has older people as well. There's content coming from all age groups. It's just like YouTube really but more compact. Its honestly been the best for promoting for me and my music. I did a challenge on there once, where I used one of my songs to do a throwback and share memories and I think over a 1000 people then made their own video's using my song. It's crazy. And then at the same time, we were hitting like 2 million streams on Spotify. So, it just like, keeps up the momentum of people listening to and sharing your music.
Tik Tok has been a massive part of my lockdown and helping my mental well-being as well. But at the same time, it can be negative. You need to have some kind of separation and not spend all your time online.
Fingers crossed; the live scene will be able to return in some capacity this year. Do you have any exciting plans for performances (live or live-streamed)? Or is everything still a wait and see situation?
I've been asked to play the Dazed Budapest Weekender which is super exciting. I'm also pencilled in to play a couple of other festivals but it's a 'wait and see' with a lot of things at the moment. I am trying to be thick-skinned and not get my hopes up too much about when festivals will be back on because everything is so uncertain still. I know Lakota will have me back when events are allowed back on, and Highrise have always supported me as well.
In terms of recorded music, what can you tell us about your upcoming releases?
Well, I've got a song coming out on Paul T & Edward Oberon's album with V Recordings. I'm not quite sure when that's coming out but they've been promoting it, so I imagine it's soon. I've also got a release with Sonic Rain coming out on HUBB Records, and I've been working on my solo ep which will hopefully feature big names like Gray and Refracta.
LATEST POSTS
More articles
Phase refers to how the stereo information of a...