E&B Community Spotlight: Clearance Recalls his Drum and Bass Memories
By Brad - 1 year ago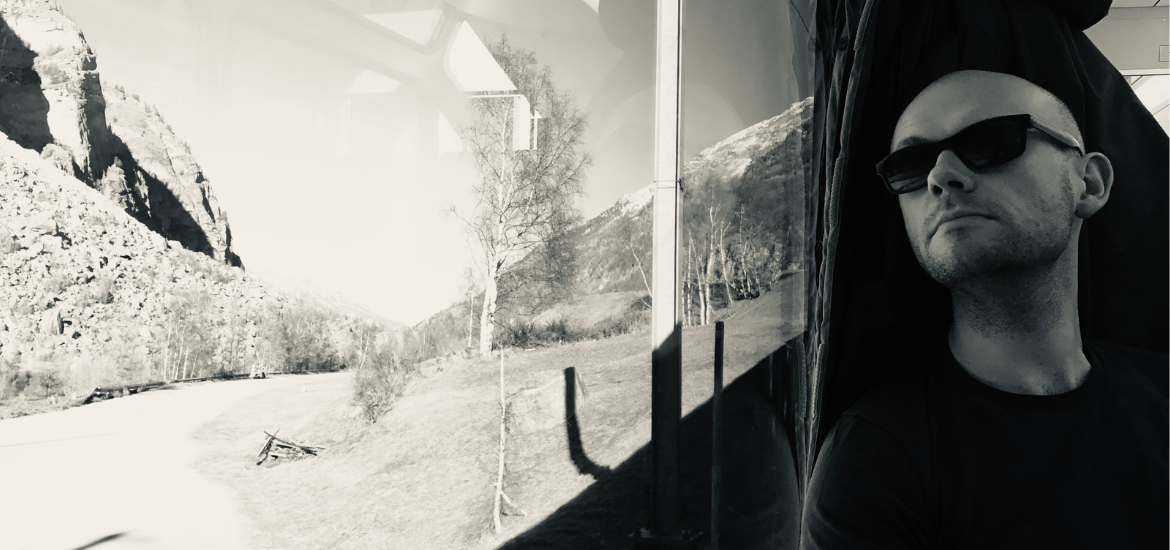 Alex AKA Clearance is a producer from West London who has caught the attention of the Education & Bass community and beyond, with his first release Babylon Call coming out on E&B recordings in June last year. Alex's work, despite only recently coming into fruition, is inspired by his long-spanning passion for the Drum and Bass genre and its earlier sounds. In a recent interview,  Alex recalled some of his earliest Drum and Bass memories, and what sparked his idea to make his own music.
"I remember listening to compilation tapes that people would show me; a friend of mine had one with all of the obvious tunes like Original Nuttah and stuff like that on it. I remember being around 16 when I was shown a tape, it was a DJ Hype New Years Eve 96 to 97 set – I think it was Helter-Skelter probably. I just remember that being so eye-opening to me because it was all killer, no filler, constant classics, he was scratching over the top of it as well. That was definitely the start of me really getting into it, and then I had a friend who was already into DJ'ing and he would always be showing me various tunes that I hadn't heard before, and it just took off from there really."
I think the first thing I tried to produce on was Music 2000 on the PlayStation 1.
"I eventually got turntables and I was buying vinyl and messing around with that, but quite quickly it started to appeal to me a bit more to make my own tunes once I realised that you could do it quite easily. At first, I didn't really have the time to be producing music, I think the first thing I tried to produce on was Music 2000 on the PlayStation 1. I got my first actual computer for music in 2001, so a long time ago now, at first I was just messing around with it, making loops and not finishing them off most of the time. But recently I've become a lot more disciplined in finishing things off which has definitely helped me."
Getting your first release out is always a massive step in the career of a producer. It can inspire you to kick on and progress further and release more and more. It also brings a great sense of pride when you are someone like Alex that has worked on it for years but never quite got to the point of putting music out.
"It was a good feeling for sure, I was slightly surprised when I got the email, I submitted a tune for feedback on the E&B site and got a reply from Nurve saying that it was good and asking if I had anything else, I didn't hear anything for a while after that but then out of nowhere, I got an email saying they wanted to put it on the label. It was a great feeling, obviously, there was a big satisfaction there to finally have something coming out"
Alex puts a lot of his progression down to the tools that are available nowadays to people of all skill levels, from beginner level producers learning the basics to more advanced producers looking to master their work.
"Something I've been thinking about recently is the number of resources available now that never used to be, you can book lessons with established producers such as Jim Heist who I've done a few lessons with. When I was first starting in 2001 there was no way I could pay to have an artist like Digital show me how he makes his tunes. But now you can literally go onto a site like E&B where he walks you through it step-by-step, and that goes for the other artists on the site as well."
"It was also beneficial to get proper constructive criticism on my work as well, what can happen a lot when you're making music is you send it to your mates to see what they think, and 90% of the time all they'll tell you is "it's sick" or "it's wicked" or whatever, and that's obviously good to hear but it's not very useful when you're trying to get even better. But being able to submit my work for monthly feedback from someone who knows what they're talking about and can give actual constructive feedback is so useful, and it can only accelerate your game, no matter what level you are.
Drum and Bass has come a long way sonically, With more and more influential artists making their mark on the scene with their own trademark sounds. Alex is a fan of all forms of the genre from the old school to the new and was spoilt for choice when asked about his biggest influences.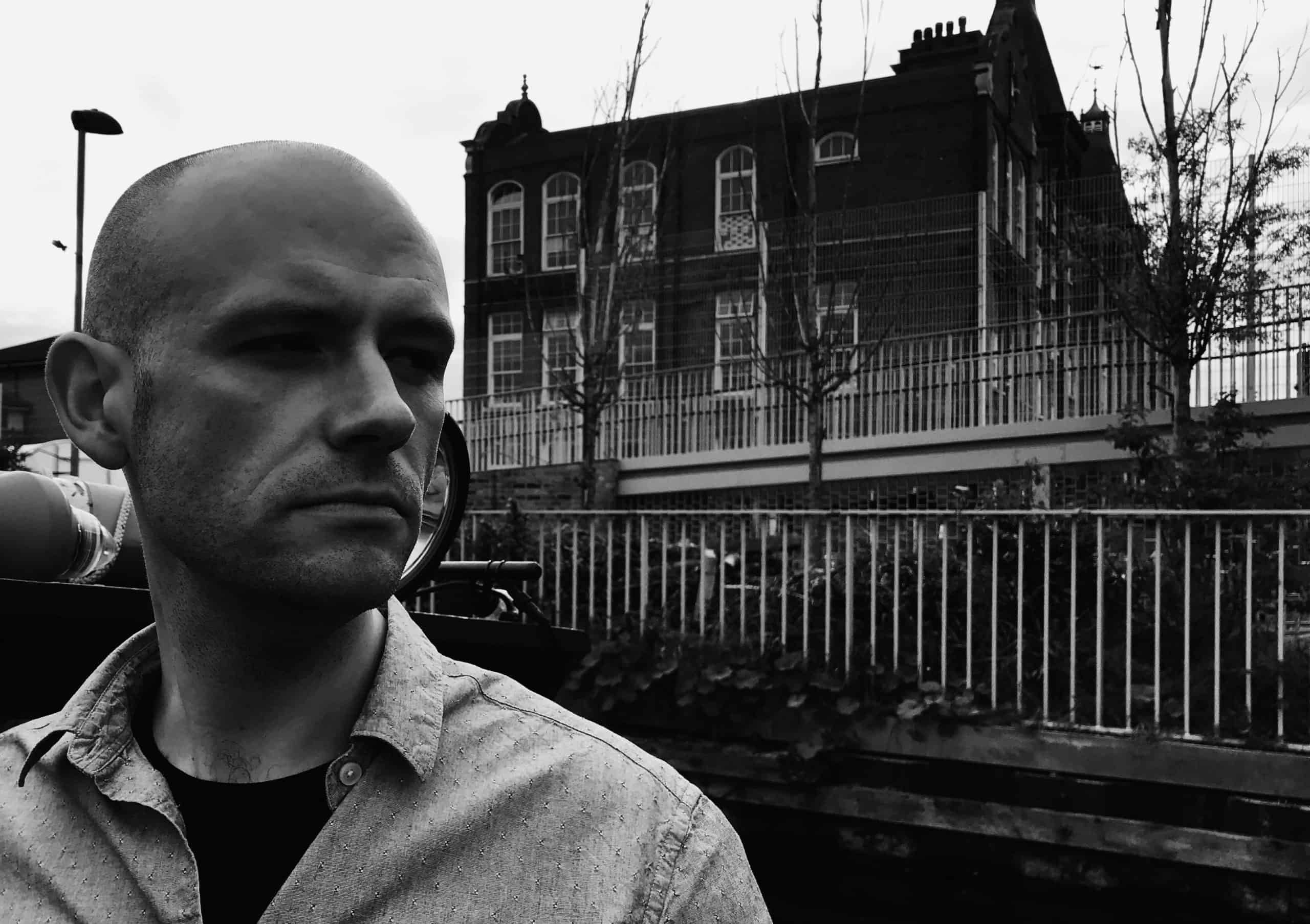 "Whenever I talk about this I always end up thinking about multiple artists I should have mentioned afterwards. Originally when I first got into Drum and Bass it was talked about as old school, but we were in 98 and the things we referred to as old school were like 93 to 96. So it wasn't really that far back. What I really responded to the most were artists like Total Science, Digital and Spirit, because they had strong Jungle elements to it, but it was newer and fresher. And then over the years I was into the obvious ones like Ed Rush & Optikal, Conflict, them ones. I wasn't that into the more techy sounding Drum and Bass at first, but I think what really opened my eyes to it was when Noisia was coming through. Nowadays there are so many good artists out there, basically, anything DLR gets involved with is amazing – he's such a versatile producer. Break as well is someone to me who has reached that almost legendary status, he's reached that point where he's been doing it so consistently for so long."
it's all about trial and error and figuring out what works best.
Alex has used these influential artists to experiment with different sounds in his work as of now, from dark and eerie, to warm and melodic. Being a big lover of sampling, he's always listening out for something that would work well in his music.
"I'll be inspired by something as simple as a small vocal sample, it could be a hip hop acapella or something like that, maybe something that has a bit of attitude or is quite funny, and I'll start picturing the drop and what the tune will sound like around that."
"A lot of time what you end up with can sound quite different to what you planned, but at this stage, it's all about trial and error and figuring out what works best. I think the most important thing for me right now is to try and finish everything I start, even the ones that I don't have as much confidence in. I always hear artists in interviews saying that its always the tunes that they didn't think were their best that go on to be the most popular ones. So you never know when you've got something that could be really successful just sat there on your computer. A big mistake I was making early on was that I would start something but then I'd get bored of it and start something new thinking that the next one is going to be better. And I would just do that over and over and over again. I think a lot of producers get stuck in that."
"I think finishing music is an important skill in itself. And you kind of have to learn that at some point if you're going to get anywhere. I would definitely say to young up-and-comers to get used to finishing what you've started early on – even if it doesn't sound as punchy as your idol at first. Its helpful because when you get to the point of sending stuff off to labels, they could get back to you saying they want the finished product, so it's good to have a catalogue of finished tunes to send off. So you definitely need to get into the habit of finishing things."
Looking to the future can be difficult during a Worldwide Pandemic and a National Lockdown. But Alex is remaining positive to what the future holds for him.
"I've had some interest from a few different labels. A friend of mine who's good friends with Trace gave him one of my tunes and he got back to me asking if I had anything for him, it was quite lucky that I was in the middle of finishing off something that turned out really good and he said "thats great, I'll take that one", so yeah there should be a tune coming out on DSCI4 with him at some point. There should also be something coming with Tempo Records, and CoLab aswell. Im talking to a few more labels too so we'll see what comes from that. A big milestone for me was Doc Scott playing my tune on a radio show just before Christmas, and I was super happy about that, it was a massive confidence boost."
One thing that Alex is interested in is the prospect of live shows, and despite not dabbling with the turntables for a few years, he's into the idea of getting out there.
"Its something that I'll have to relearn as it's been a long time, But I'm hopeful that having learnt on vinyl back in the day that the kind of systems that we've got nowadays should be a little bit easier in terms of just the pure beat matching of it, of course there are other challenges with that as well. But it's certainly something that's not so far in the back of my mind."
With a solid start to his journey so far, and plenty of potential releases on the horizon, don't be too surprised if Clearance becomes a more prominent figure in the Drum and Bass scene in the near future.
LATEST POSTS
More articles
Phase refers to how the stereo information of a...