Music Production Tech Focus: Nomine's Top 5 Recommendations for March 2021
By Jodie - 2 years ago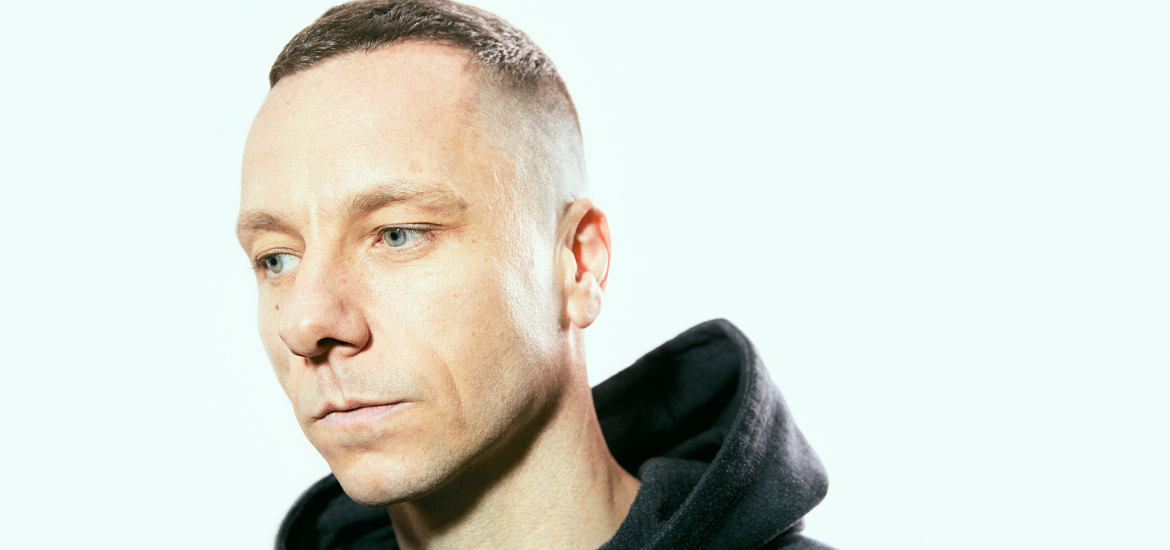 Regardless of whether you are a total beginner or a pro, the tools you use to harness your creative process can influence your development and direction. It's not all about having the most popular or expensive bits of tech on the market for music production, but instead about finding a set of musical utensils that work in sync with your mind, style and ways of learning. We caught up with E&B head honcho Nomine aka Outrage to find out his top 5 equipment recommendations for March 2021 –
1. Logic Pro X 
 My DAW of choice that I have used for nearly 20 years for music production. However, to be honest, I am a bit stuck in my ways on this as I truly believe it does not matter what you use, it is all about the idea and whether you have the tools to execute them in a way that works for you. 
  I know how to use most other DAW's and highly recommend learning more than your chosen DAW as it can help open up opportunities to collaborate and maybe teach music production. Also, each DAW offers a slightly different workflow, which can be great for creative kickstarts. 
 2. A Transient Shaper 
 Transient shaping changed the game for me. It can be used to tighten up drums, give them more "poke" and even clean them up. The stock Envelope tool in Logic is good, but there are many such as Transient Master by Native Instruments and SPL Transient Design (I use the UAD one). 
 3. FabFilter Pro-Q 3 
 Having a good transparent EQ is essential for me to clean things up and assist with the avoidance and frequency clashing and ensuring that each sound has its own place in the frequency spectrum. The Pro-Q 3 is very powerful for this, it can help pinpoint problems that can be fixed with high-end linear phase EQ. It also has a powerful Mid-Side function, which can be very valuable when mastering. It helps me sculpt a mix to how I like it. 
 I also really love the UAD Massenberg EQ, which claims to be the samurai of all EQ plugins and I agree, it is very precise and transparent. 
 4. Apple AirPods 
 Yep, love checking test mixes on these and find they can help me identify problems with a mix. I recently made a whole track using them and mastered it with them and it sounded amazing. Had to make a few tweaks on the studio monitors, but it was very close to being industry standard for me. At the end of a studio session, I like to bounce a clip out and have a listen outside of the studio on my phone, maybe while I am working out or taking my dog for a walk. It really helps for me to take the track out of the studio and listen from an alternative perceptive. 
 It is nice to have a nice pair of studio monitors and headphones, but from experience, I know you can make great music on a tight budget using cheap equipment. A/B'ing and cross-referencing your music is a powerful way to do this. No matter what equipment you use, you can achieve high quality. 
 5. A Sine Wave
 From a synth, a sample or wherever, a good ole clean sine wave can be used for so much! Whether it be a big fat sub-bass when used in a lower register or when higher, add some reverb and a bit of crusher for some nice bleeps. Add a pitch envelope into the equation and you can start designing kick drums. A sine wave often forms the foundation for my sound design! 
 Check out Kick 2 by Sonic Academy, a great kick drum designer tool that utilises a good ole sine wave and more to make FAT kicks. 
LATEST POSTS
More articles
Estimated Read Time Topics Aimed at 3-5 minutes Audio...